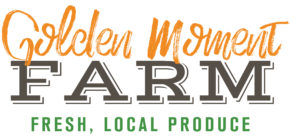 Whitmar McConnell is a consultant and farm owner/manager of Golden Moment Farm in Means, KY. He is an experience soil consultant providing recommendations and consultations to clients across the globe. Whitmar has contributed extensively to the Adventist Agricultural Community in providing a biblical perspective to soil restoration. He uses the Albrecht Model to create balanced soil chemistry that can produce more nutritious and productive plants.
For services he can be contacted on his website or by emailing goldenmomentfarm@gmail.com
Kinsey Ag is a international consultancy firm founded in 1973. The firm has always provided a consulting service specifically focused on soil fertility and problems that are closely related. Neal Kinsey was trained and certificated as an agronomist by Dr. William A. Albrecht, Professor Emeritus of Soils, University of Missouri/Columbia. Kinsey Ag still utilizes his foundational work on soil testing and fertility. The principal goal is to help those who use the services to economically achieve an ideal level of productivity and quality through soil management.
The following document is provided to assit those trying to sent samples:
Vital Soils Services is under develpement. At this stage only some services are availible. Recomendations are based on the Albretch Model of soil balancing. Vital Soils Services supports growers produce high quality products, improved plant disease resistance and effective return on investment through Regenerative Agriculture. Practices of sustainable tillage, complete plant nutrition, and fostering the natural soil biological systems are key to successfull production.
The online Irrigation Store is from Wagga Road, Lavington NSW. Its supplies competatively priced irrigation equipment delivered Australia wide.
The PAPER POT PLANTER by Curly is made in Australia offering a solution tedious transplanting
Mitchell Engineering Food Equipment PTY LTD. Though these knifes are primarily used by the abattoir industry, they are also used extensively for harvesting in horticulture industry
If you know a service or tool worth recomending here, let cultivate know at our contact page!
Disclaimer: Linked resources on this website to any external commercial products, services, or information is for the convenience of the site's visitors and does not necessarily constitute endorsement by Cultivate.